Andiamo
The World, Your Neighborhood



A social media app allows travelers to ask locals questions that help them make the most out of their visit to that place.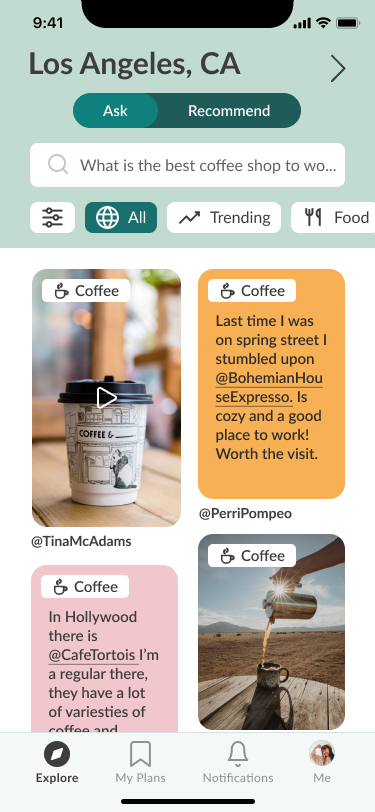 Overview
Have you ever traveled to a place "internet" recommended and found yourself in a sea of tourists? Or find out about the most amazing place just when you're about to leave a city? If only you had known…
Andiamo, The World, Your Neighborhood, is a social media app that connects travelers with locals. Tourists or newcomers ask questions, and the people who live in that place answer them. As a result, the people passing by can obtain valuable insights to plan their trip.
Project Duration
8 Weeks
Role
Sole UX/UI Researcher and Designer
Process
Research
Ideation
Design & Prototype
Usability Testing and Redesign
Tools
Figma
Miro
G Suite
Zoom
Otter.io
The Problem: Too Much of the Same Information
People love to travel; in fact, in 2019, Flight Radar reported 4.5 Billion (yes, with B) passengers. However, planning a trip can be an overwhelming experience, given the excessive amount of information.
After spending hours researching, tourists end up doing the same things, following recommendations from travel bloggers, influencers, and travel agencies, who tend to over promise and sugar coat the experiences. Consequently, travelers often feel their expectations don't match reality.
The Solution
Andiamo allows people to connect with locals from around the world and ask them questions about the place they want to visit to gather real and accurate information. Want to visit Paris and spend the afternoon in a romantic café? Ask a local! Traveling to Disneyland and want to plan your visit to make the most out of the day? Ask a local! Want to buy a souvenir that is not made in China? Ask a local! Andiamo, more than a social media app, is the key to making the world your neighborhood.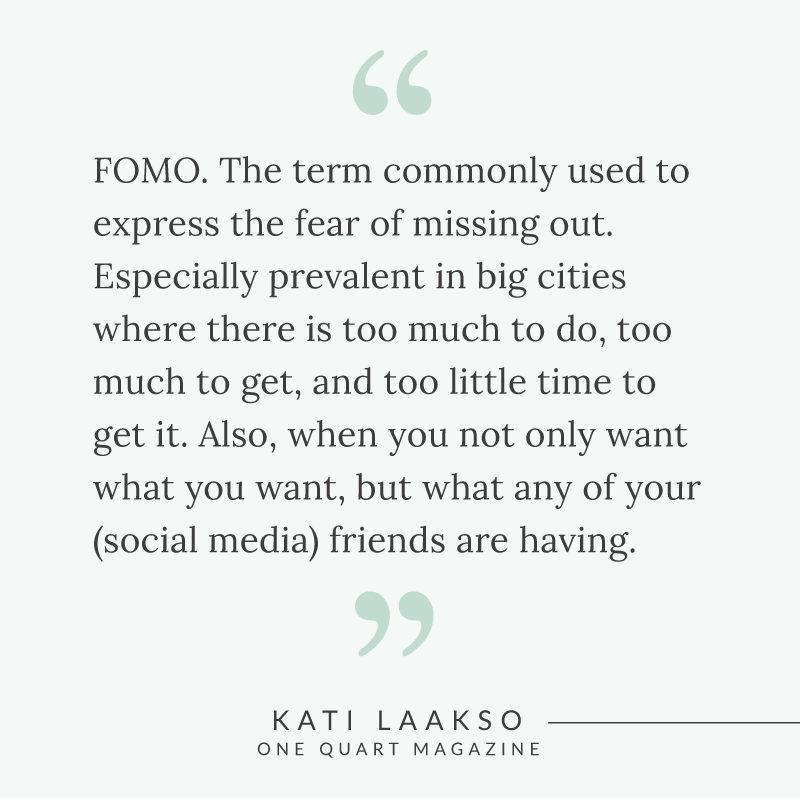 Secondary Research
Through my secondary research, I identified that fear of missing out or FOMO is widespread, especially among Millenials who want to experience it all. There are two reasons for this.
Social media, travel agencies, and travel bloggers constantly bombard people with things to do and places to visit.

The overload of information affects satisfaction levels when visiting a place, often leaving a sense of regret and dissatisfaction, and according to an article in The Washington Post, especially when there is a build-up of unrealistic expectations about the destination.
The research also noted that people who frequently travel to the same place or live in the area in question have better satisfaction.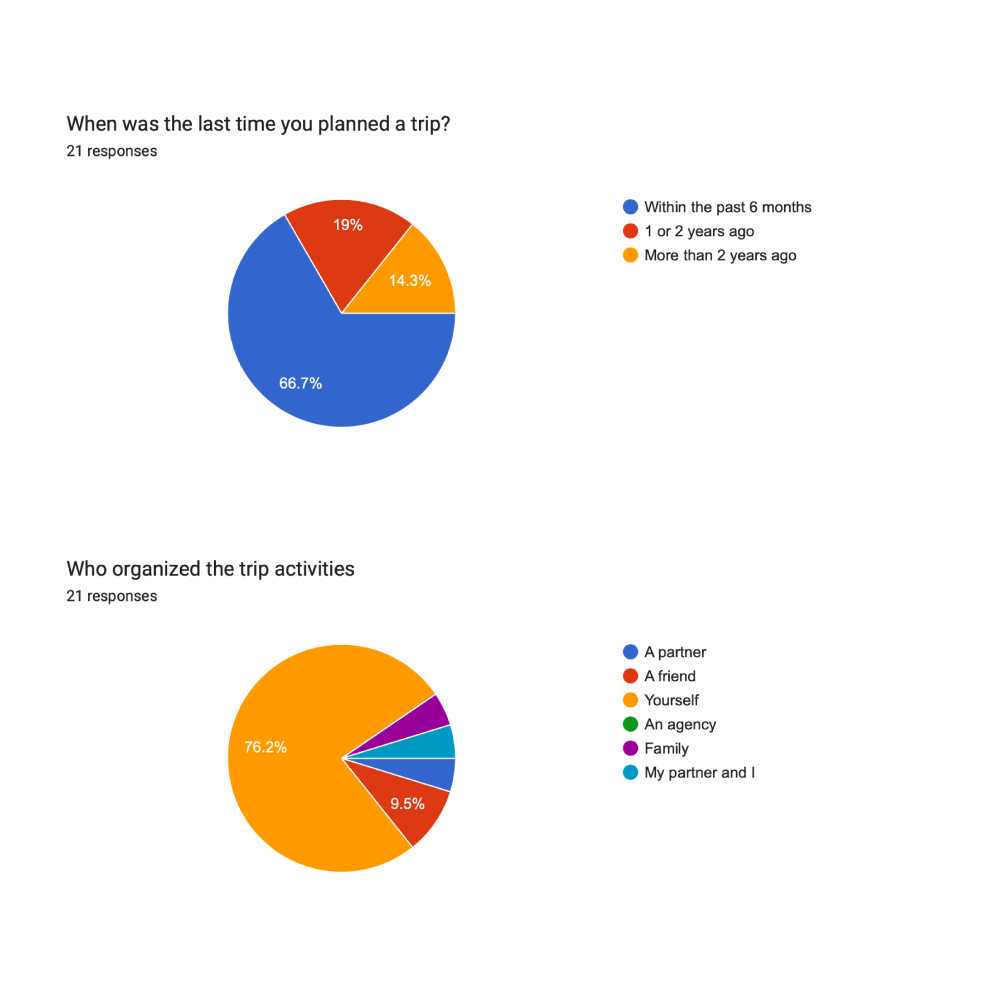 Primary Research
After completing my secondary research and understanding people's pains when planning a trip, I wanted to gather insights regarding people's experiences through the whole process of traveling. I turned to social media, sent out a survey using Google Forms, and got 21 pieces of valuable feedback.
Surveys
When creating the screener survey, I wanted to confirm how often people traveled, who planned the trips, and the level of satisfaction of the last trip to select candidates for a more in-depth interview, where I could examine these and more topics closer.

Interviews
Once screened, I contacted five eligible participants and invited them to a remote Zoom interview to further discuss their travel adventures. In each interview, the participants shared their most recent and significant travel experiences, and I learned a lot of details about planning methodologies, pain points, expectations, and desires, such as:
People like to visit places and have experiences upon recommendations from friends, family, and people who've been and done that before.

There is a common desire to travel like locals and have "unique" or "not touristy" experiences.

Preparing a trip helps visualize the experience and builds excitement.
With all the notes, transcripts, and recordings from the 30-minute interviews, I organized the information and created the affinity maps, empathy maps, personas, and HMWs.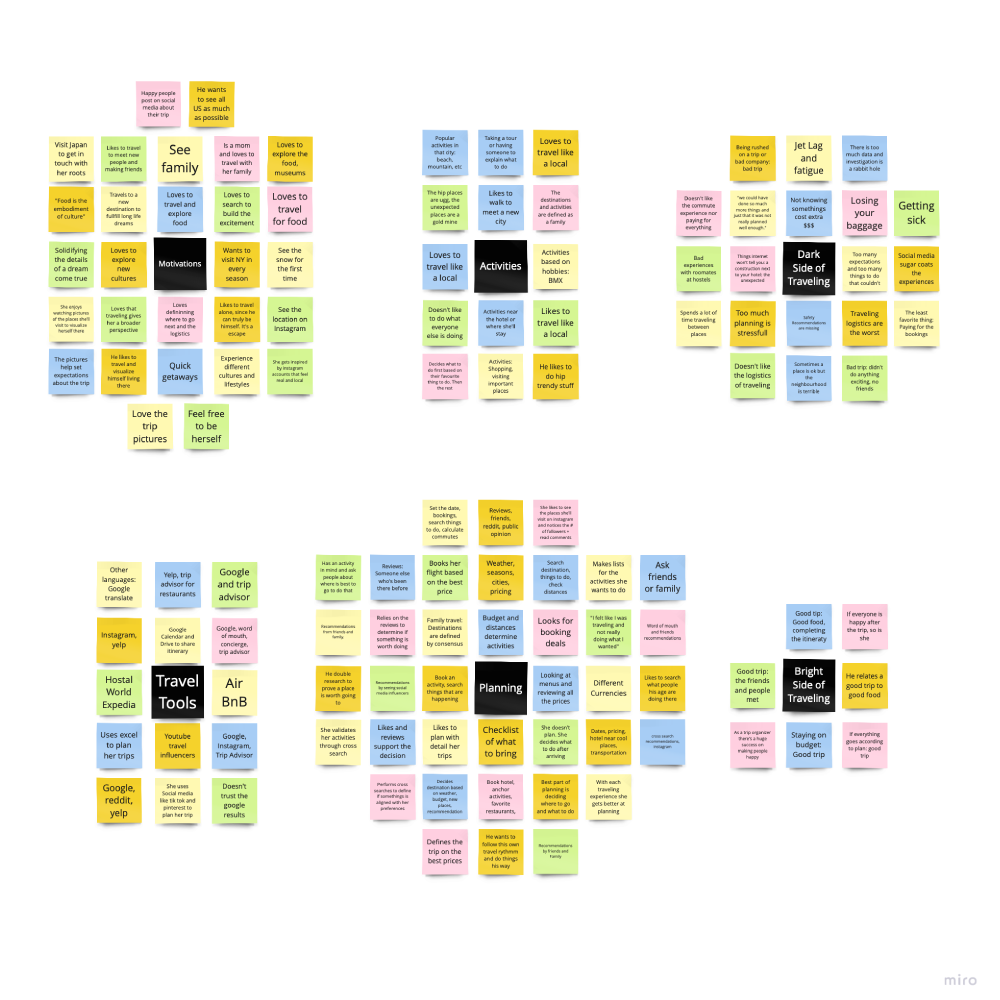 Affinity Mapping
Using the Affinity Mapping technique to extract the most valuable pieces of information from each session, I broke down the data into 131 sticky notes and organized them into six themes.
Empathy Map
Empathy Mapping helped me to organize the insights, observations, and quotes to have a clear vision of problems, goals, feelings, thoughts, and behaviors.

Personas
After grouping and analyzing the insights gathered in the interviews with the Empathy Mapping, I noticed two clear groups emerged from this exercise: The Adventurers and The Planners.
Mike
After ending up on a super crowded beach after reading a travel blog, he decided to stop planning his trips and embrace the unknown. Nowadays, he only books a ticket and a place to stay. Afterward, he will ask local people for things to do at the destination.
Amanda
Amanda knows a memorable trip calls for excellent planning. She will consider every detail to avoid unexpected complications, especially when her family relies on her. She will balance all the options, prioritizing recommendations she's received to create an itinerary.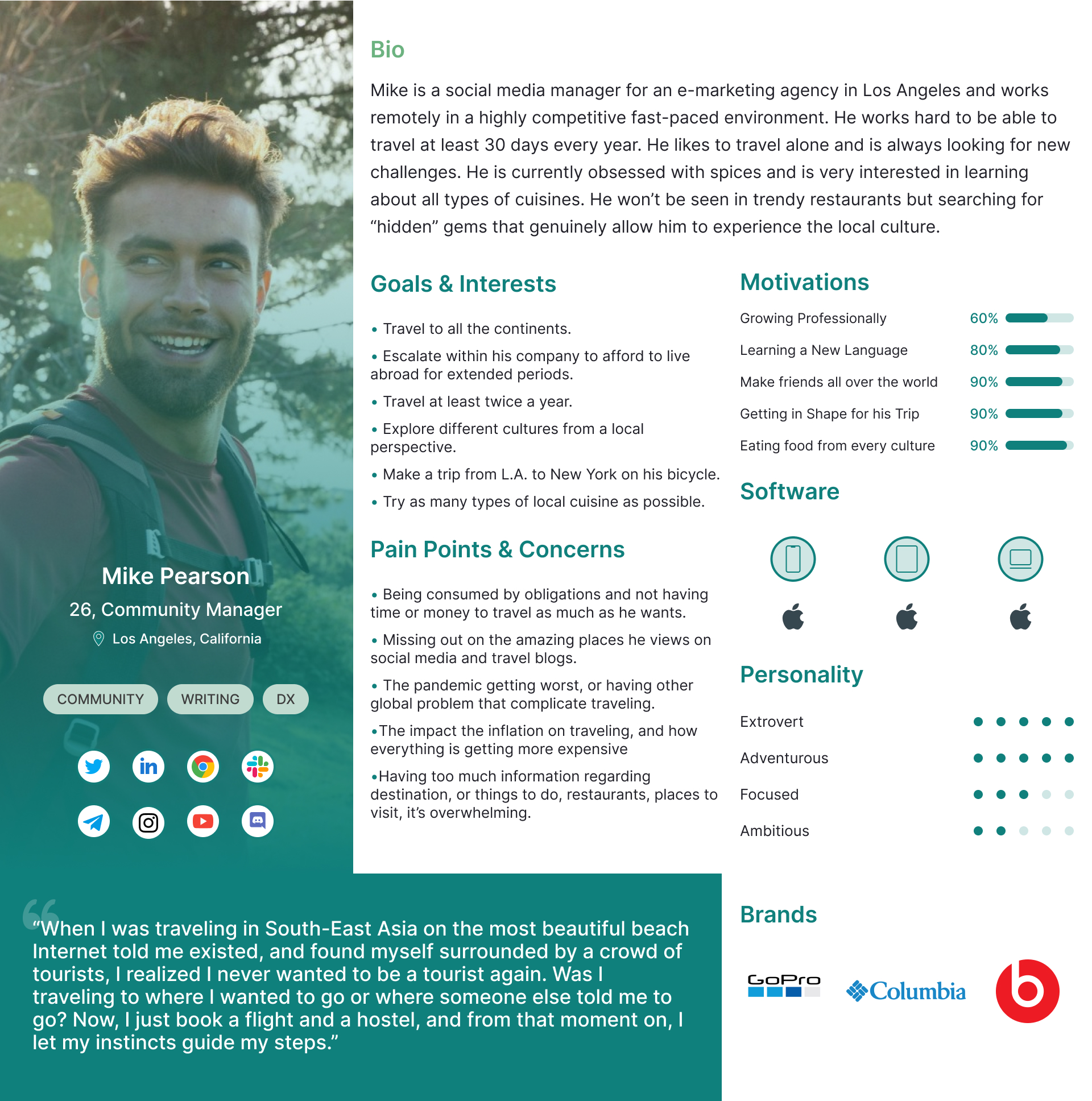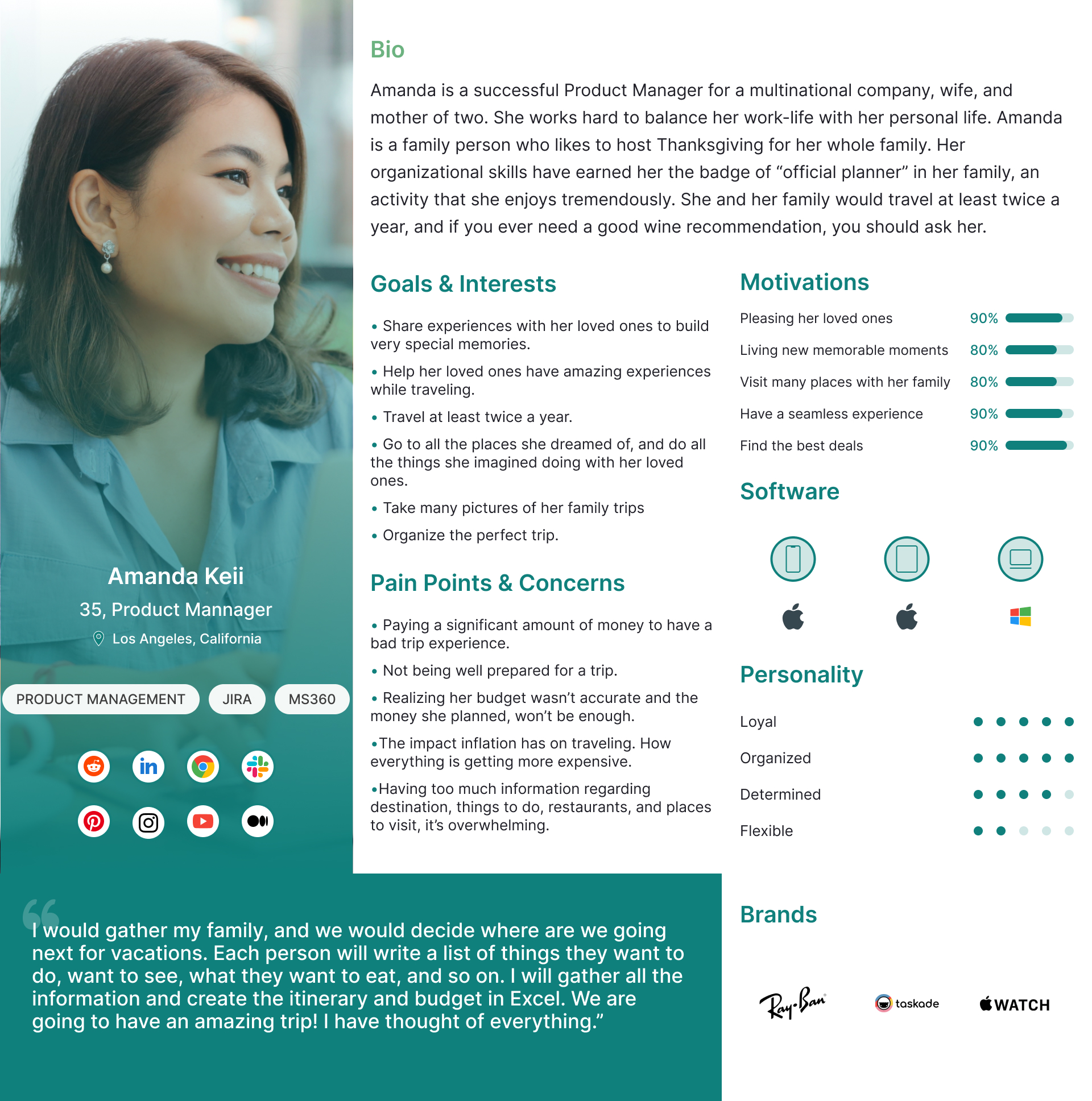 HMW's
At this point, narrowing down the user pains and insights was very important. Using the "How Might We" technique, I wrote down statements that would direct me to solve the problems of my personas.
How might we help people travel like locals?

How might we make users feel confident they can access the information about activities happening around them while traveling?

How might we help users plan, budget, and easily prepare for their trip?
How might we relieve the exhaustion the excessive information traveling produces in the users?

How might we facilitate users to record and share their trip memories?
Brainstorming
With enough clarity around the problems, it was time to go to the drawing board to brainstorm ideas and generate concepts that solved my user's issues.

User Stories
To land these ideas into a concrete solution, User Stories allowed me to review in detail specific user needs and prioritize them from high to low to define, given the resources I had, the best possible MVP (Minimal Viable Product).

Submit questions and ask recommendations to local people.

See pictures and videos of places and things to do in a destination.

Publish my trip's memories.

See reviews and comments of places or activities.

Leave reviews and comments about places I've lived.

Open an account and create a profile.

Log in.

Update my account information.

Save recommendations for future plans.

Have a shared family trip album.

Edit the photos and videos I have uploaded.

Have access to travel deals.

Get rewards for sharing recommendations.

Have a map of places I have visited, and I plan to visit.

Know the information is organic and not paid for by a brand.

Create a profile to tell the app my personal preferences and location.

Book a flight or a reservation as soon as I see a picture of a place I want to visit.

Learn more about the destinations and places I want to travel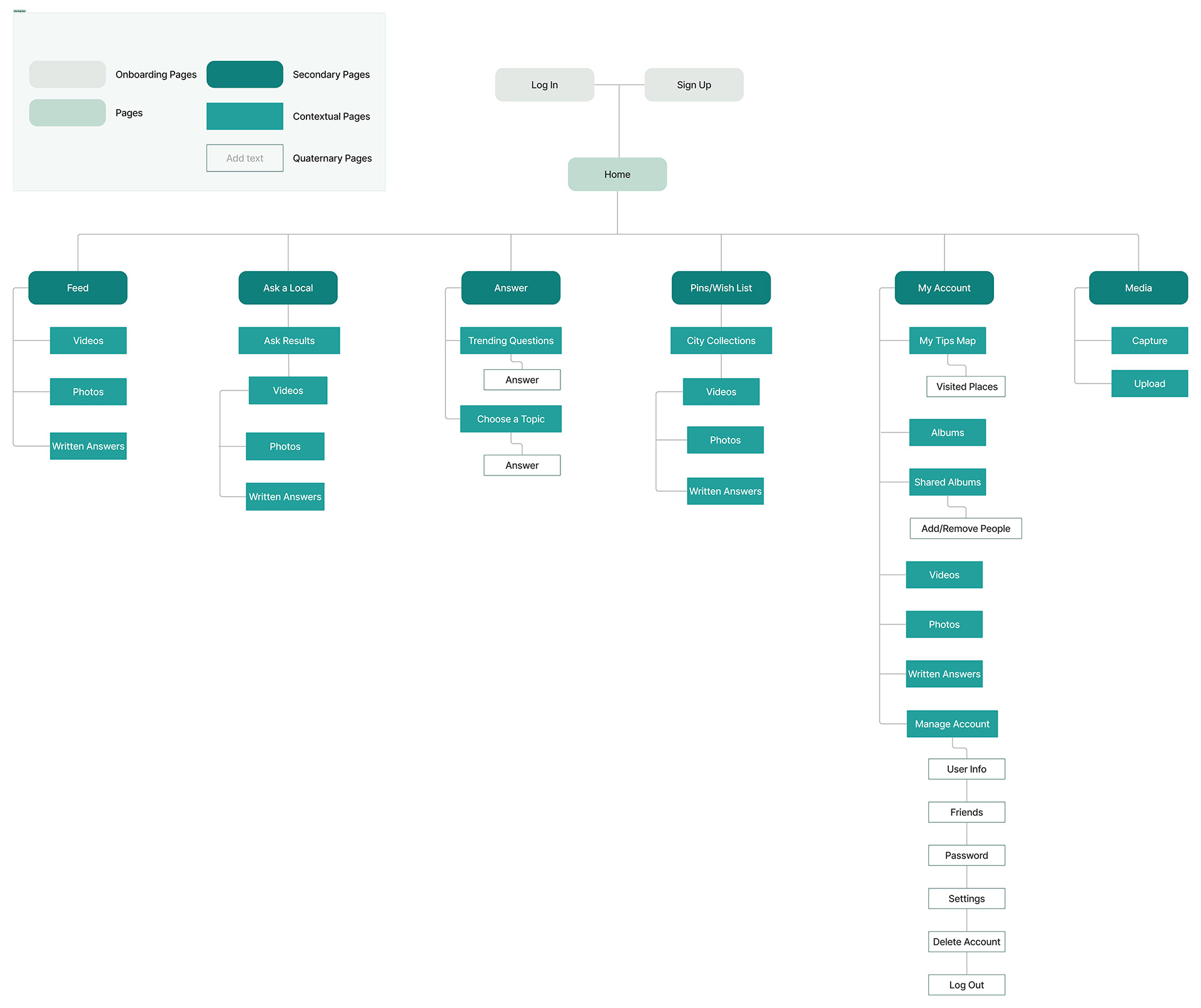 Sitemap
Understanding the critical functionalities of the app, I organized the data into a sitemap. By visualizing all the screens necessary to develop the MVP, I classified the information and optimized the architecture to ensure the users' most important features were easy to access.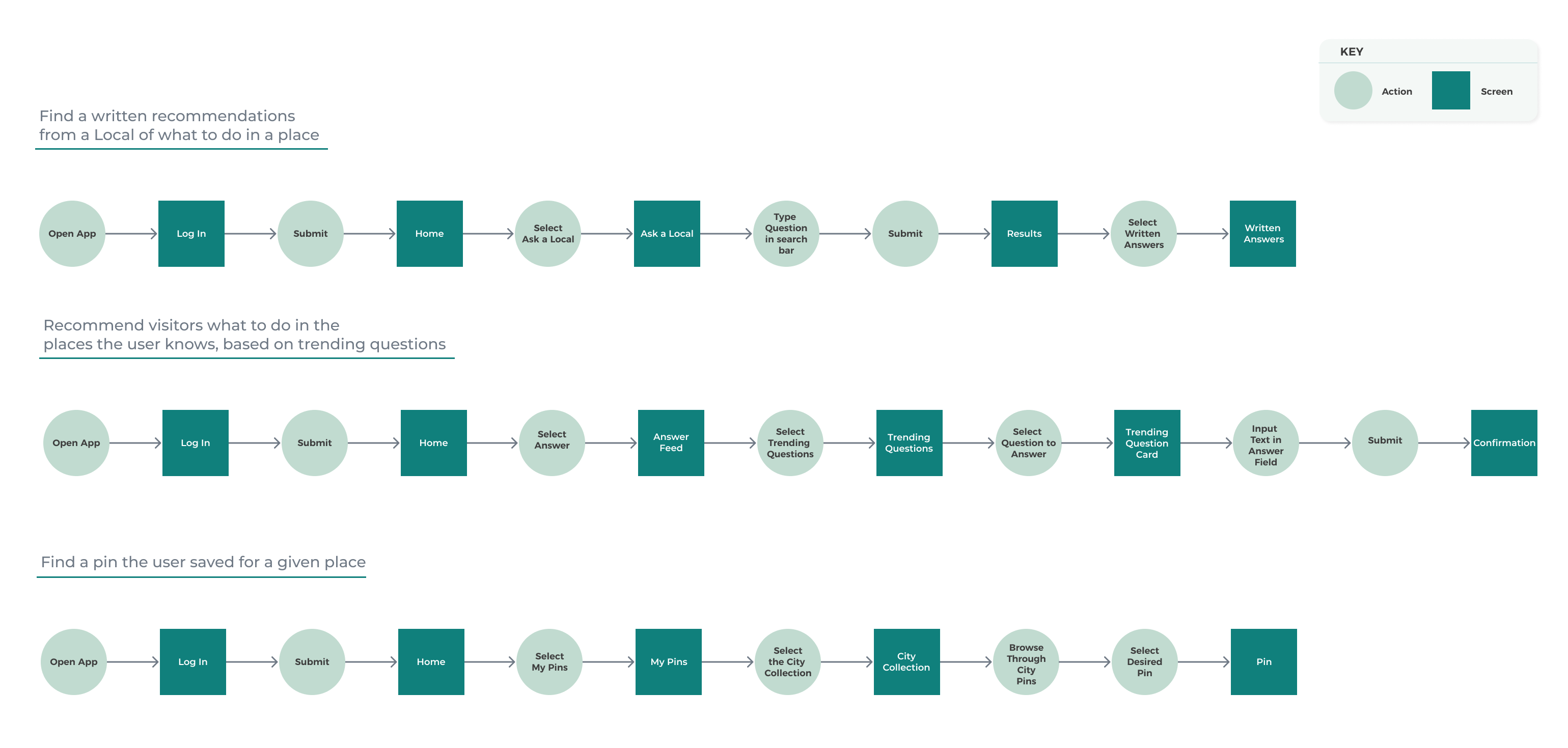 User Flows
Following the sitemap, I determined the three (3) most important user flows or red routes users would take to interact with the social media app. Those vital paths were:
Find written recommendations from a Local on what to do in a place.

Recommend visitors what to do in the places the user knows, based on trending questions.

Find a pin the user saved for a given location.
Sketching
With all the definitions ready, the next step was sketching. I enjoy this process a lot since it boosts my creativity and helps me explore many possibilities, variations, and interfaces swiftly and effectively.

Low Fidelity Wireframes
Using Figma, I translated the sketches into lo-fi wireframes. I used this process to locate the designs in a digital environment and improve the flow through further iterations. My goal was to elevate the user experience into its most intuitive form.
Brand Platform
After having clarity regarding the content, architecture, and functionality, I needed to focus on the app's aesthetics. The starting point was creating a brand that matched the personas I discovered during the research. I named the app Andiamo.
Andiamo means "here we go" in Italian. The brand is defined by its generosity, excitement, originality, candidness, and reliability.
Mood Board
After defining the brand's personality and attributes, it was time to translate these concepts into visuals to create the aesthetic I would use later to create the design system.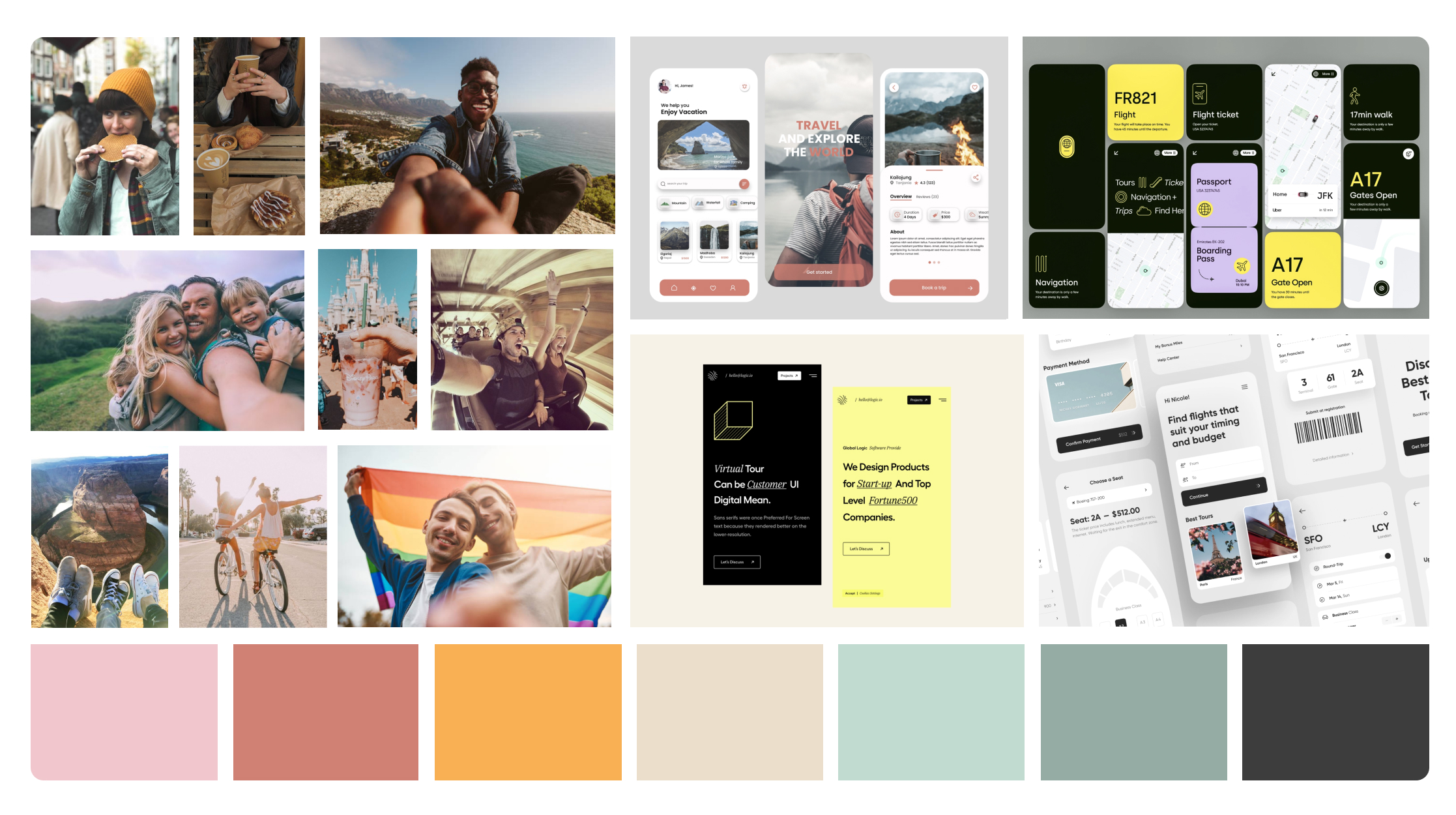 Imagery Inspiration
These photos are raw and represent stills of real life; they are ordinary people living life to the fullest potential. These photos are reliable and original, and they also capture the diversity in the world. Andiamo wants to make everybody feel like they belong, which means every person is welcome and loved exactly how they are.
UI Inspiration
I chose these UI references because they reflect the brand's reliability and look original and professional. These examples represent a straightforward design with key design accents such as photos and colors, making the experience exciting. The rounded corners and sans serif fonts modernize the design.
Style Guide
This is one of my favorite stages of creation. The style guide is the backbone of the app's coherence, consistency, and aesthetics to create a seamless user experience. I took inspiration from the mood board and materialized the look and feel of Andiamo into an icon system, typography, primary, grays, and accent colors, as well as buttons.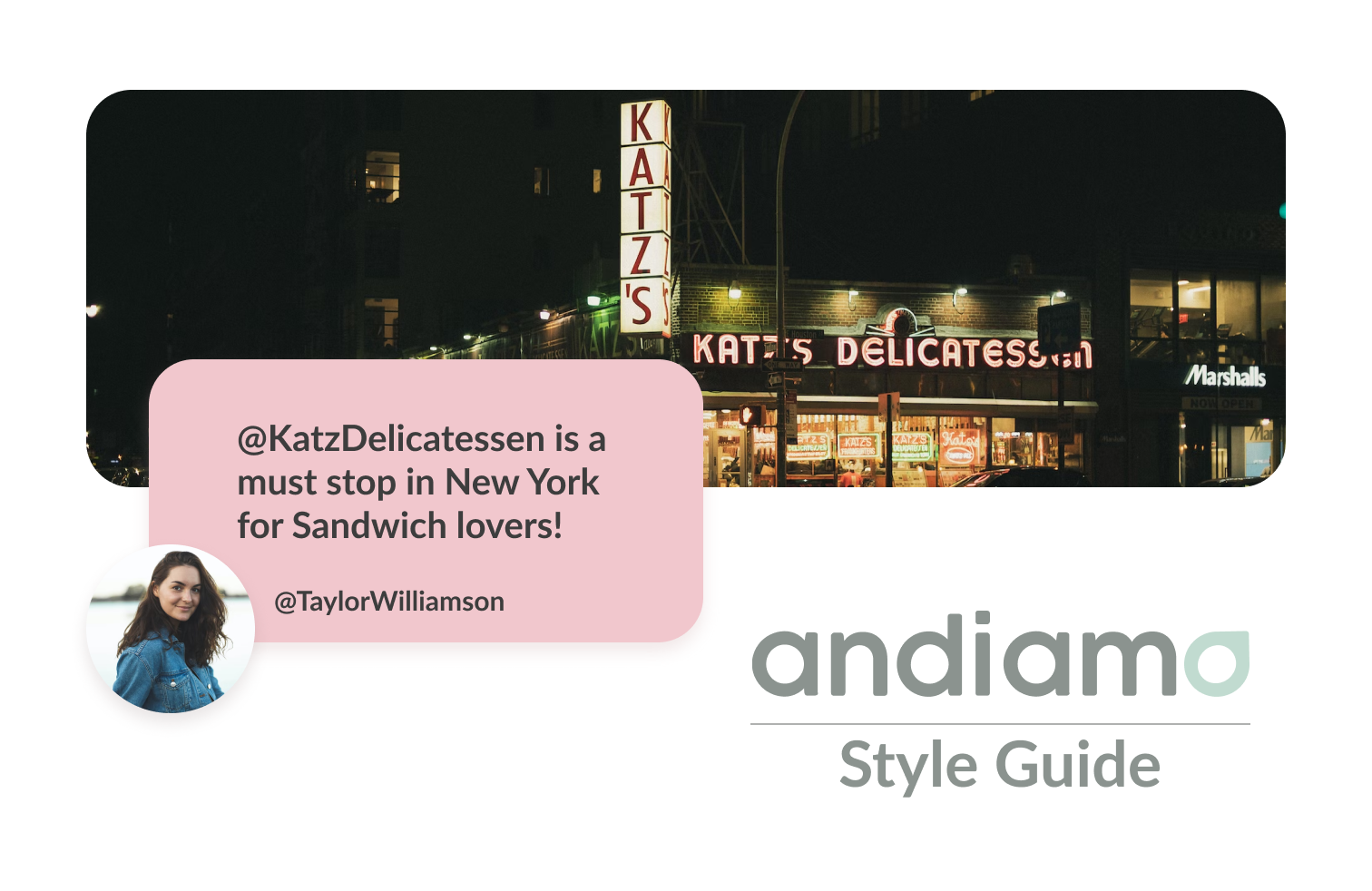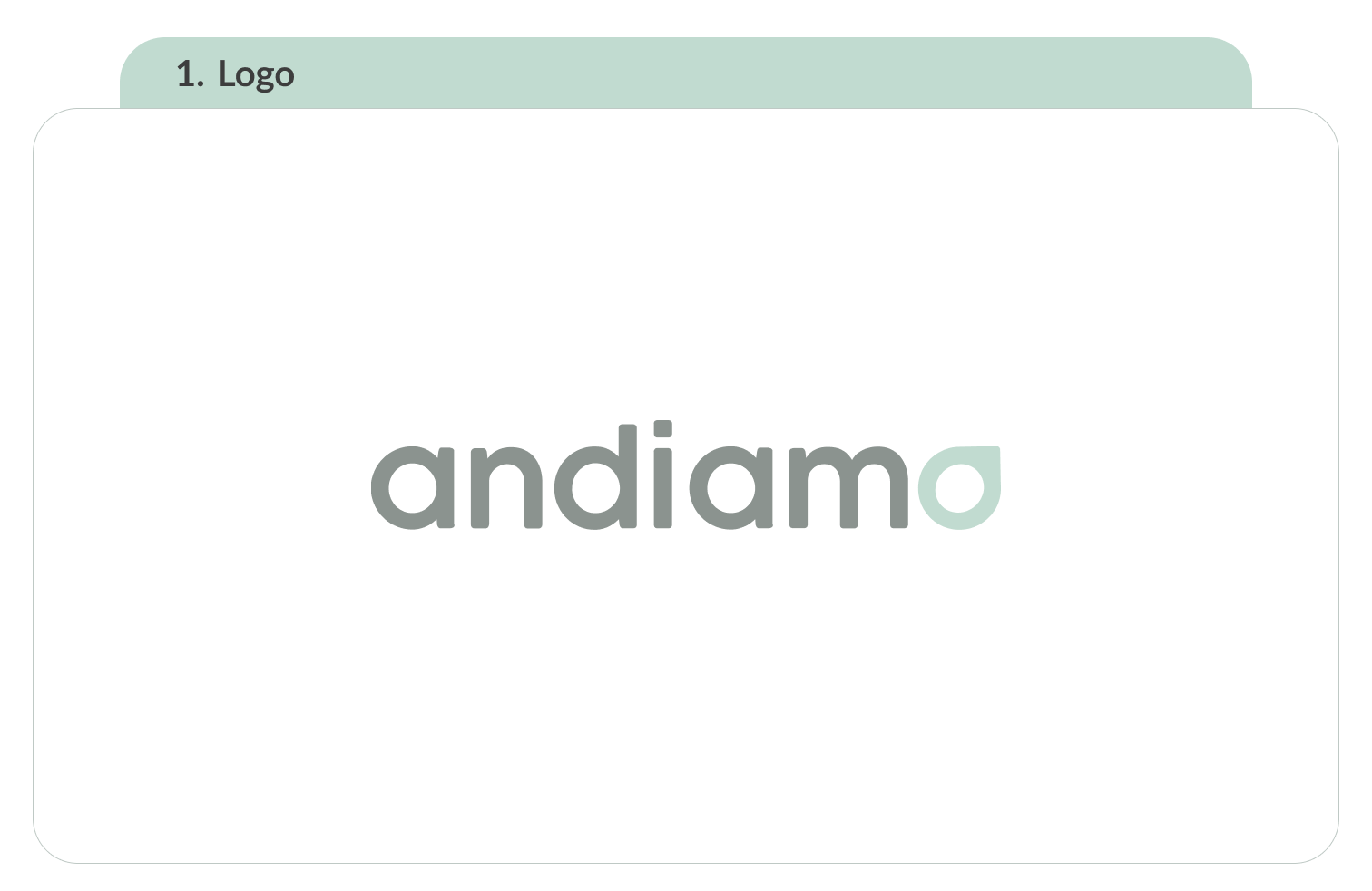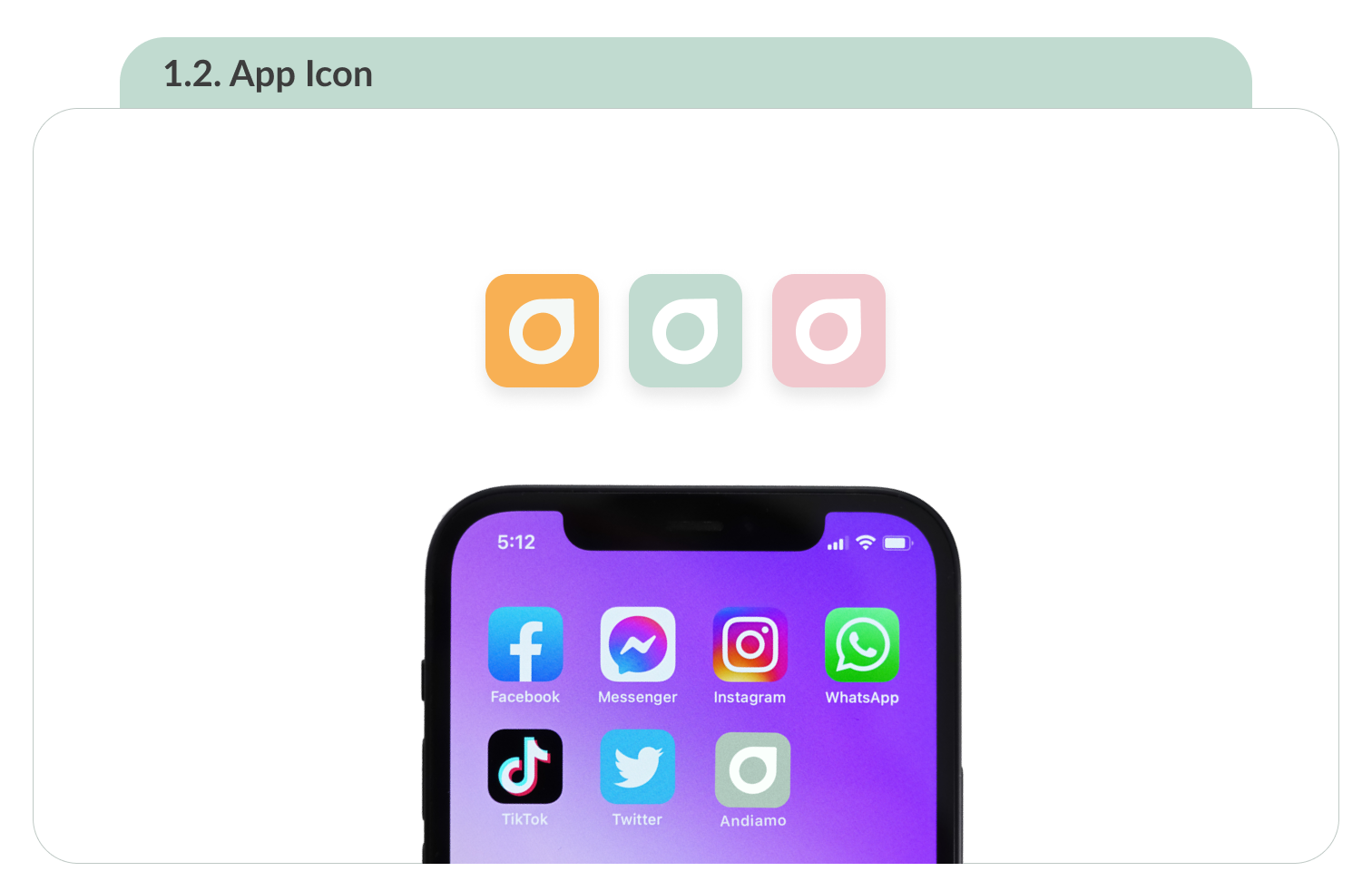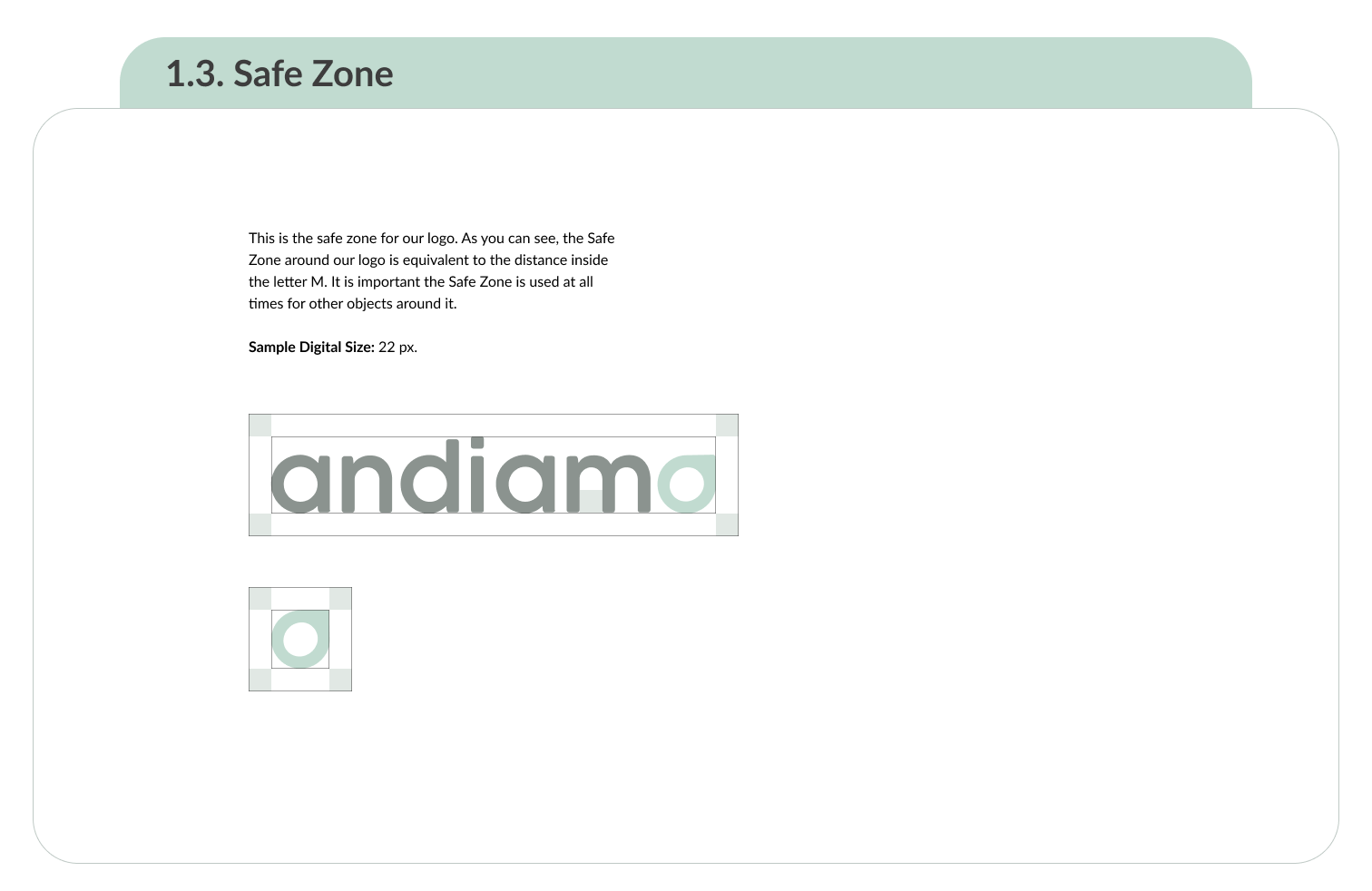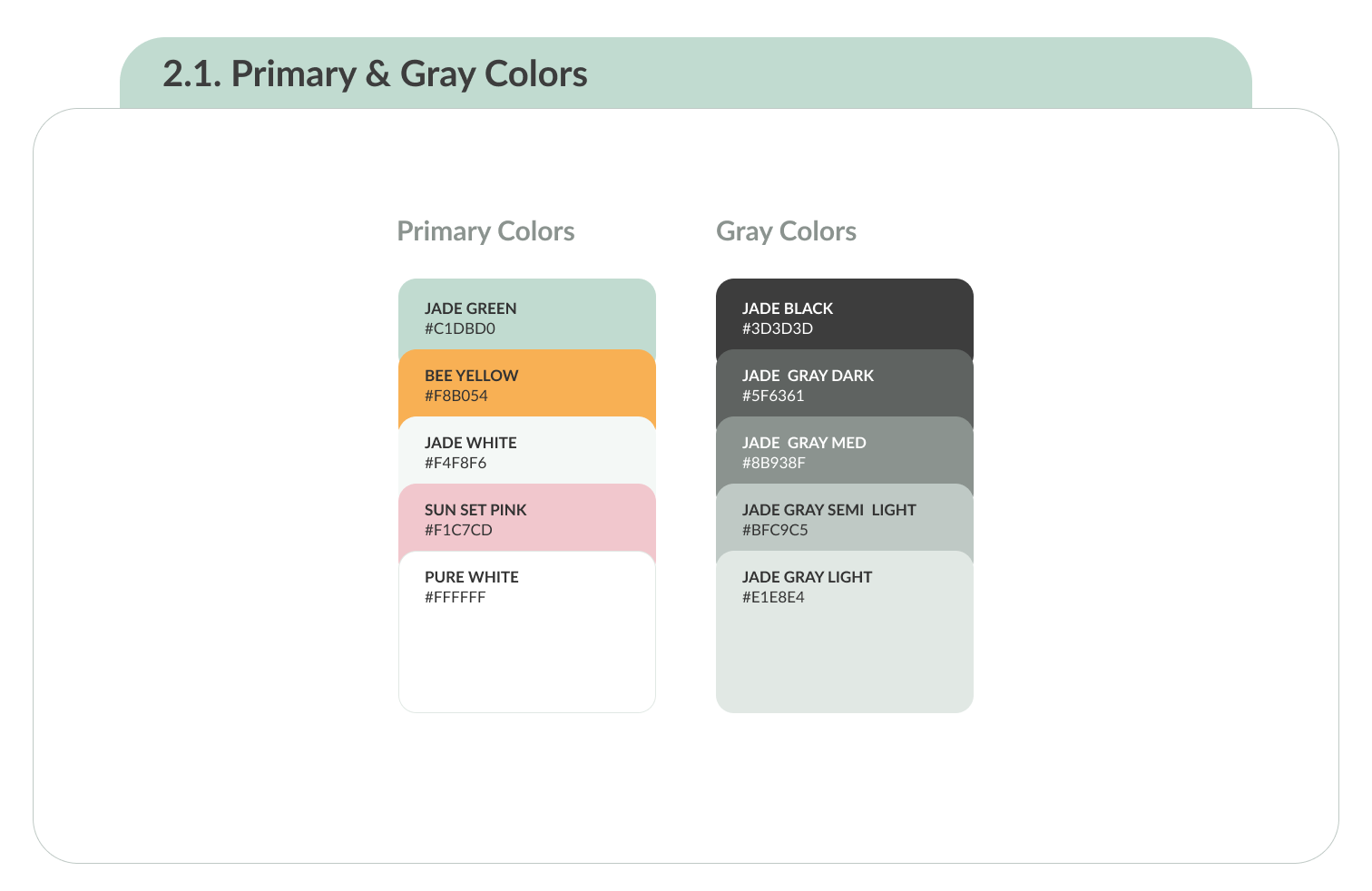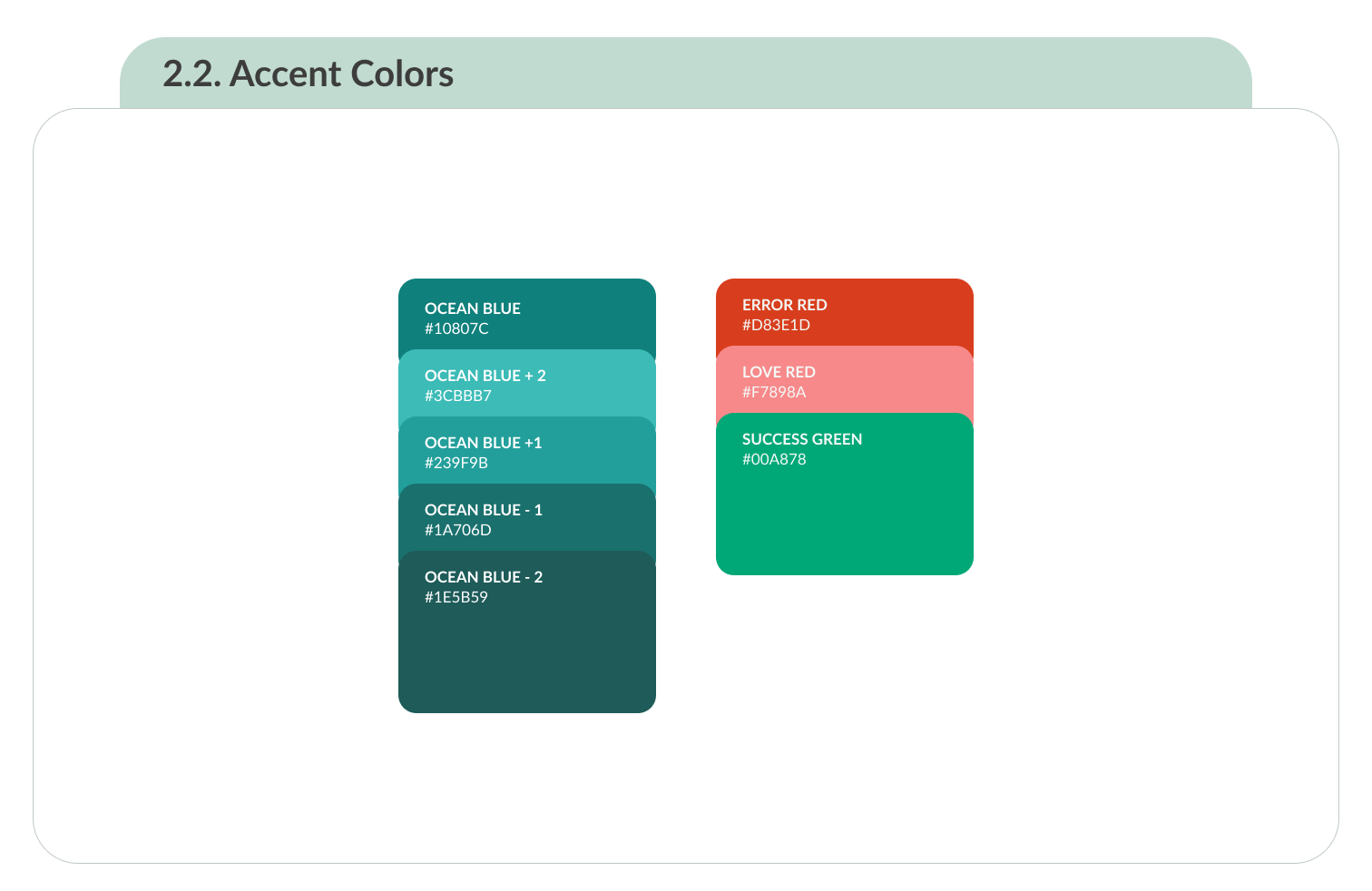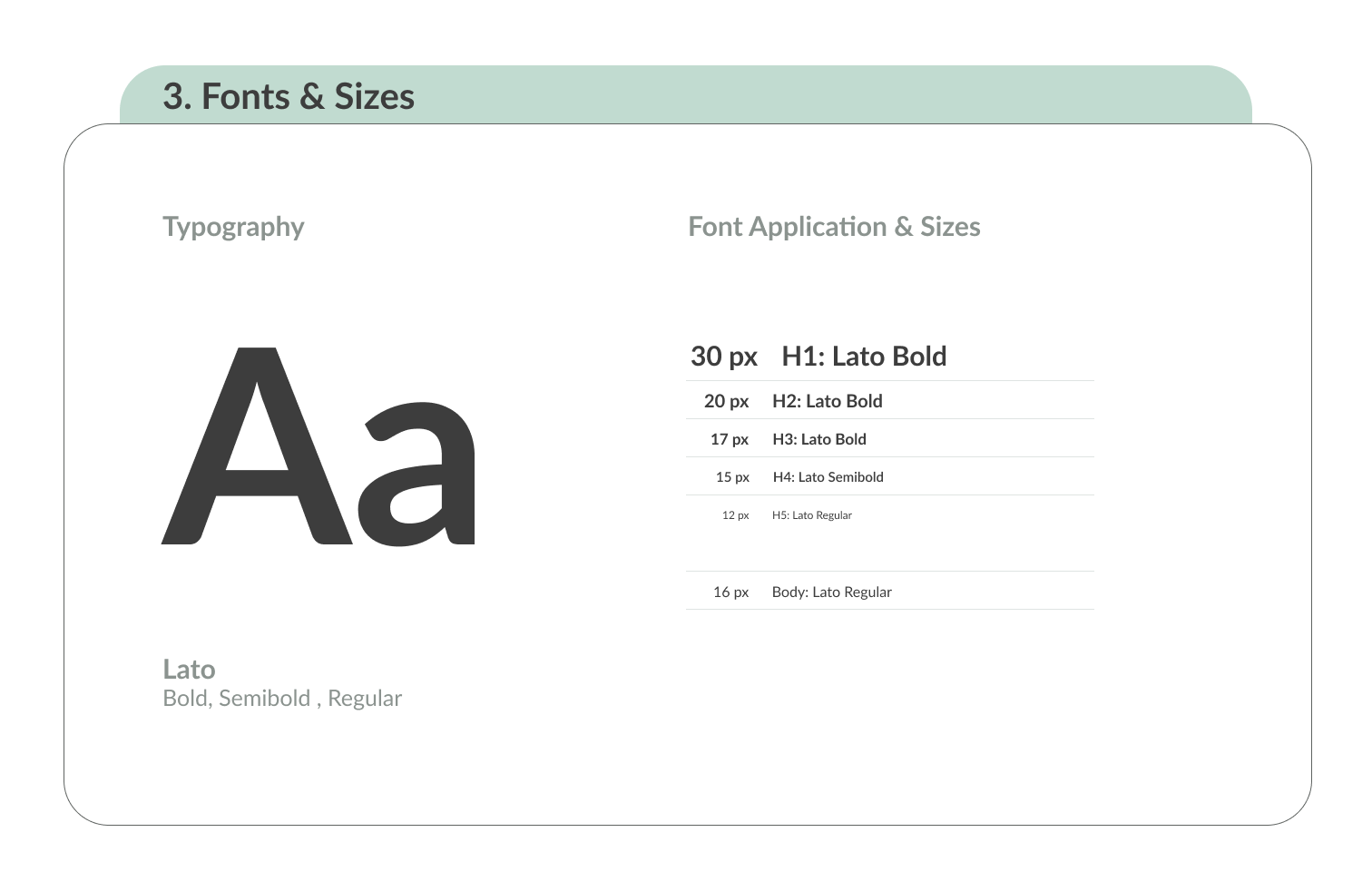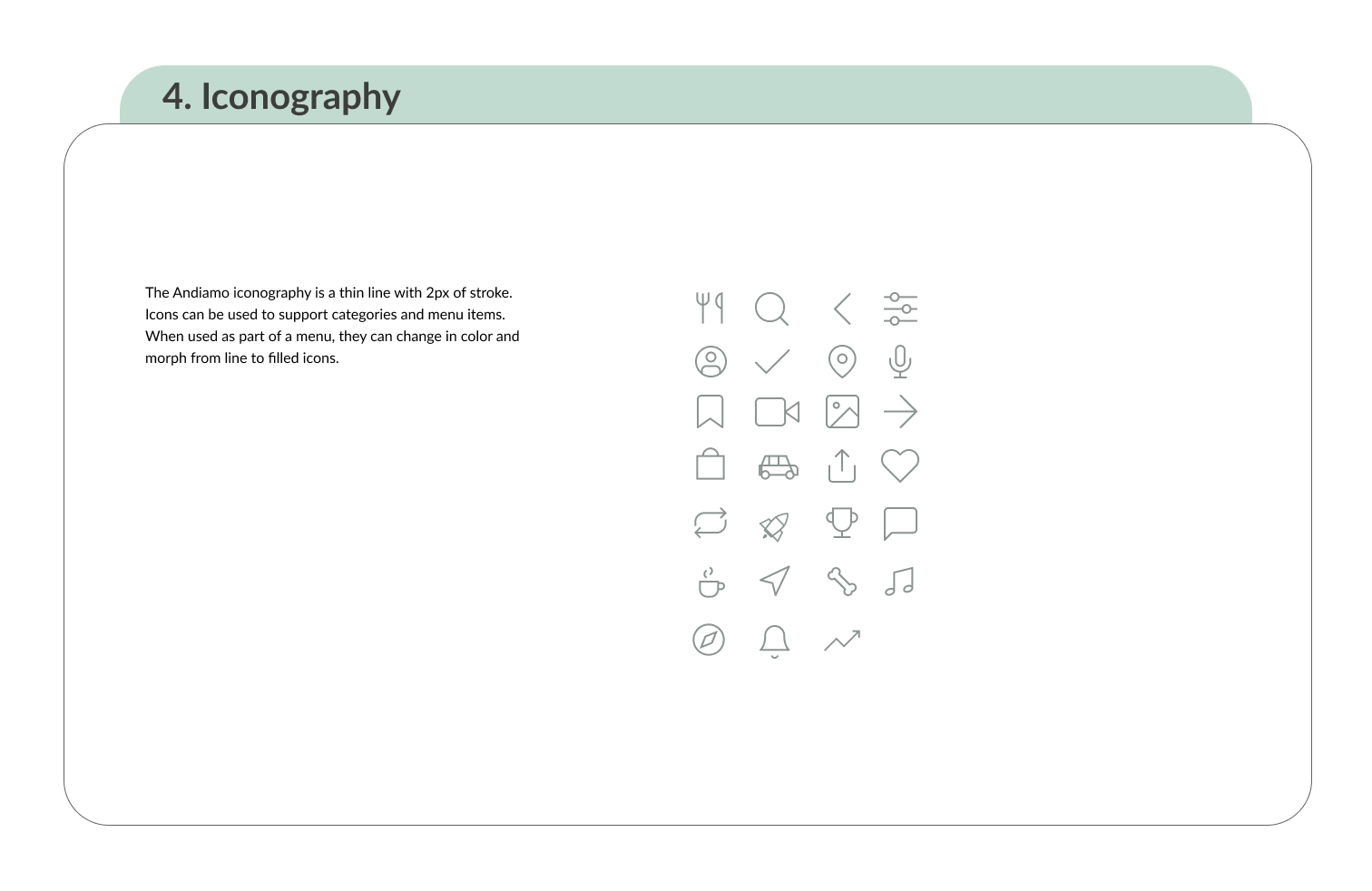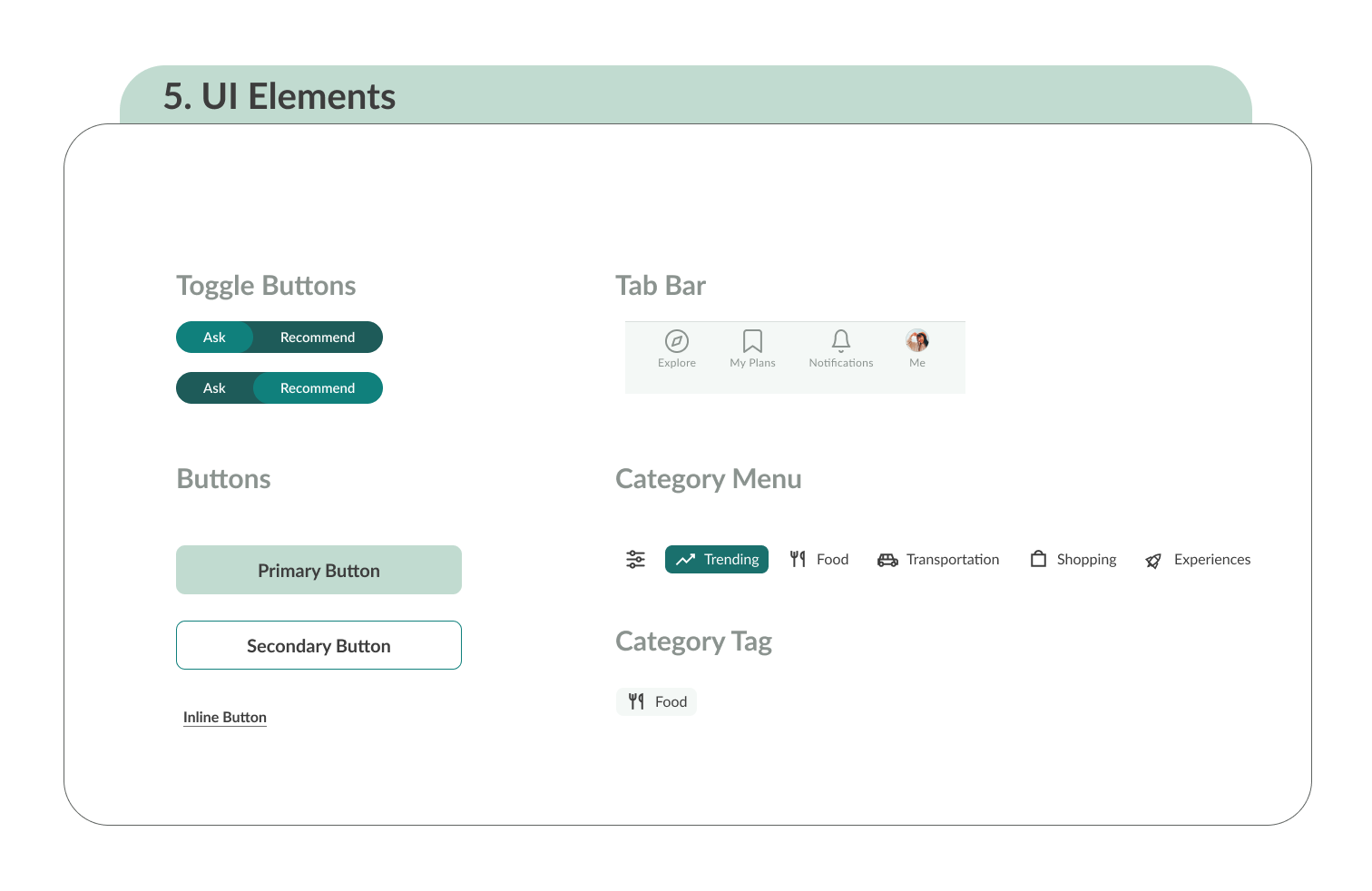 High Fidelity Wireframes
It was show time! Before jumping into the design and understanding the importance of content, I simulated many user interactions, travelers' questions, and locals' answers to nourish this experience. Having already mockups and a clear style guide, I created all the necessary components in Figma, and afterward, the design unfolded seamlessly.
Prototype
After receiving feedback and iterating parts of the initial approach, I made a prototype using Figma to conduct usability tests.
Usability Test Plan
Using social media and personal connections, I recruited five participants to conduct a 30-minute usability test.
Test Objectives
Assess the initial impression users have of the app.

Evaluate the users' overall first impressions about the app and its colors

Appraise how intuitively users can navigate the app with little direction.
Test Tasks
Can users find written recommendations from a local on what is the best coffee shop in Los Angeles and view the comments?

Can local users from San Diego recommend to tourists where to take surf lessons in the Answer trending section?

Can users find their saved pins about Farmers Market in Barcelona?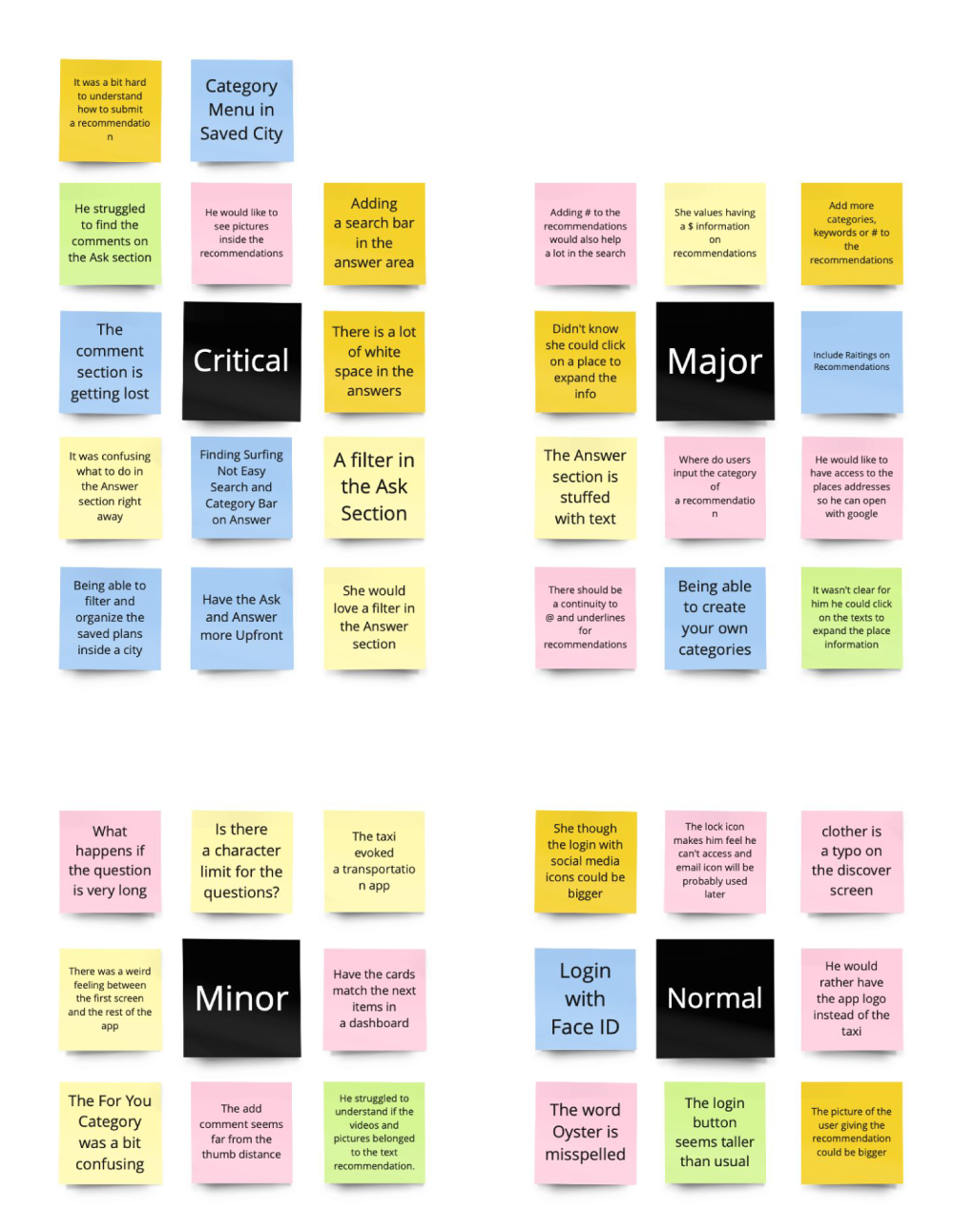 Testing Results
It was very insightful watching people interact with the app. Overall, users found Andiamo easy to navigate and satisfactorily complete the three tasks. One aspect that had the best reception was the UI design. However, they highlighted a few areas of improvement. I opened 19 tickets and prioritized them into four categories: Critical, Major, Minor and Normal. The top three critical issues I found were: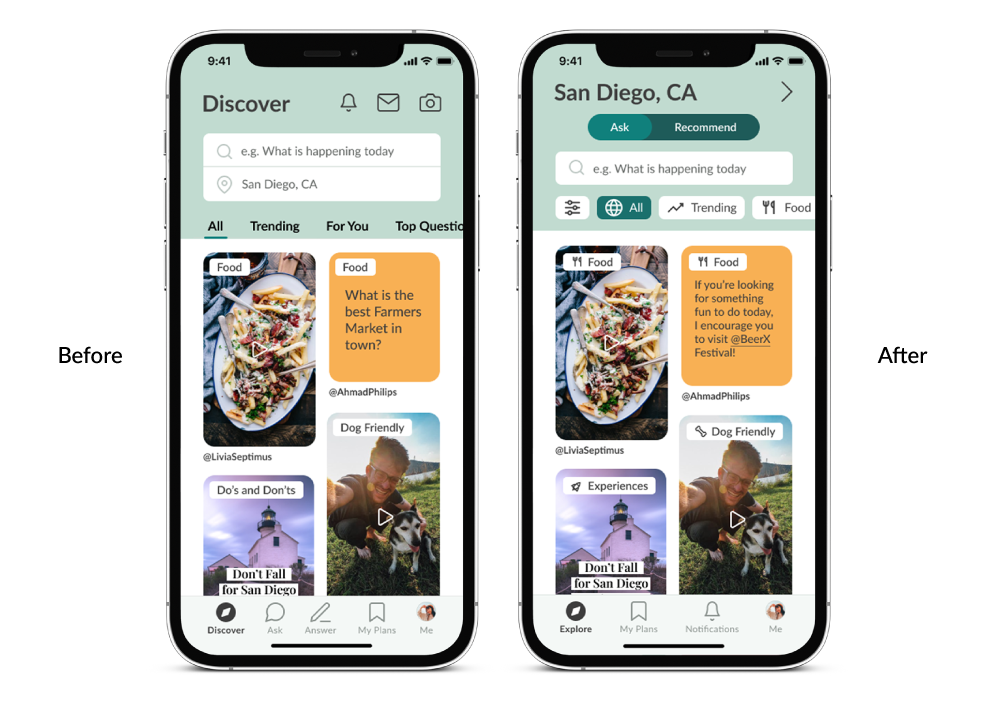 Issue #1: Users would ask and answer using the Discover search bar instead of the tab bar option.
The first reaction of all users, when asked to post a question about a coffee shop in L.A., was to go to the search bar to ask, not the option in the tab bar. The same happened with the answer task.
Solutions
Move the Ask and Answer Options to the top of the Discover screen or a notorious space to make both actions more predominant and have the search bar serve both options.

Reduce the items on the tab bar since Ask and Answer will have their place in the Discover Section.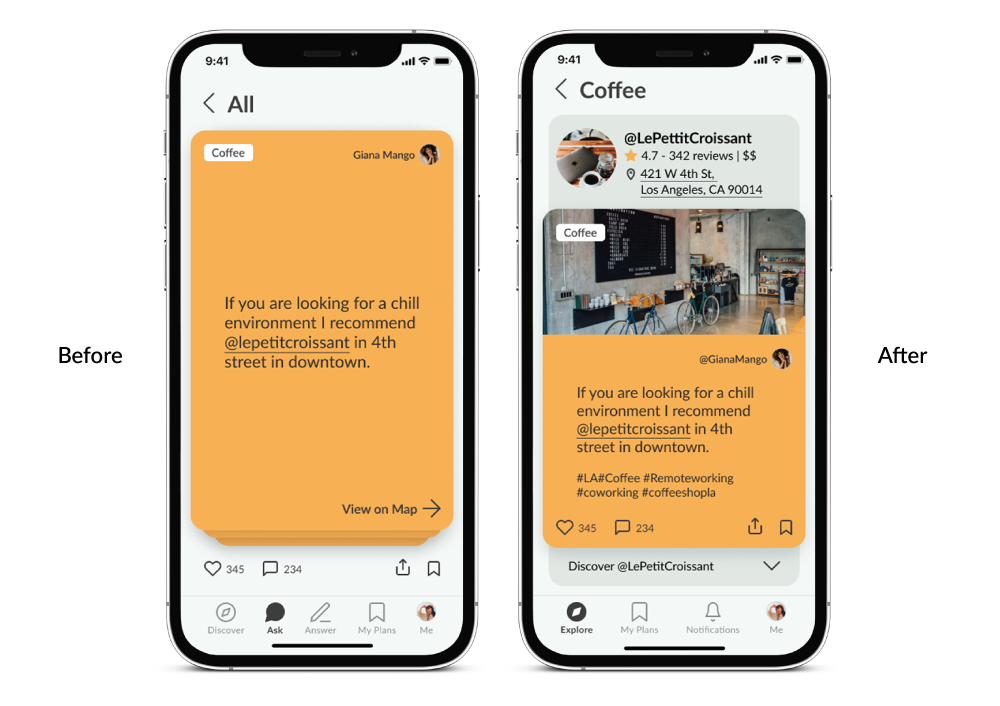 Issue #2: Recommendations should have pictures
Four out of Five participants mentioned the importance of having pictures in the recommendations locals give. They all pointed out that if they didn't have pictures, they would search for them.
Solution
Adjust the design to include pictures in the written recommendations.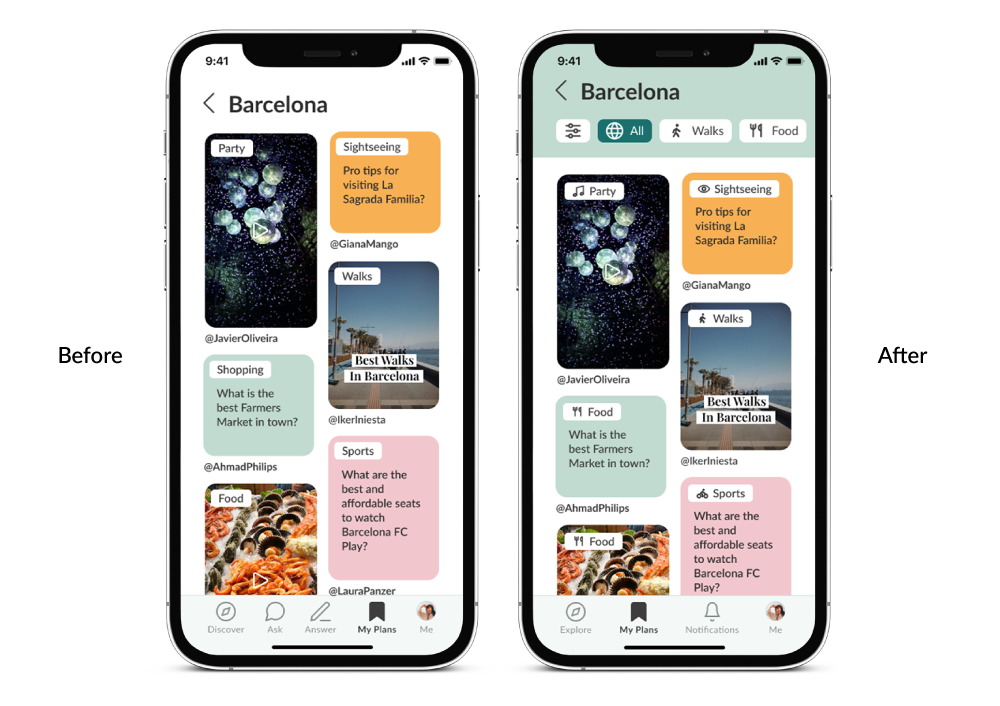 Issue #3. More filtration and search options
Users reported it was hard to access specific information quickly, and they mentioned a search bar and filtration options could alleviate the situation.
Solutions
Have the category menu for Ask and Recommend with the filtration option.

Create a filtration option inside each city board to enable quick access to specific content.
All the users' inputs were incredibly valuable and propelled a refinement of the UI design, functionalities, and information architecture:
Redesigned Prototype
After listening carefully and observing their interaction with the app, I implemented the 19 improvements and updated the prototype.
And they lived happily ever after… Actually no! I decided to name this section "Reflection" instead of "Conclusion" because one of the main things I learned with this project is the importance of iterating and feedback. What makes an athlete an Olympian champion? Iteration. They fall, they rise, they try again, they learn. Rinse and repeat. The same is true for many things, including UX and UI design. Iteration is the path to greatness.
The process
Something that never ceases to amaze me is how UX design encourages me to have an open mind and listen through each step of the way. Often users or other designers say something so unexpected and rich that it immediately elevates and nourishes the project. Feedback fuels my creativity, and I am so thankful for everyone who shared their points of view with me.
What's next
I want to keep developing this product. There are two other red routes that I had to compromise for the MVP, like the user profile where they can upload photos from their trips and have shared albums with the people they traveled with and the map of places they've been and where they want to go. One thing is for sure… someone along the way will say something that will make these ideas much better than what they are now. Isn't that exciting?